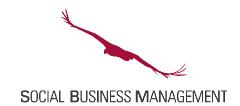 Rather let us talk about what we want to undertake, and indeed right away.
Undertaking instead of talking – this is the change which we campaign for. This change begins in our mind. Just let us have other people in mind and what we can undertake to improve the circumstances of all of us.
We believe that it is up to us that the problems of this world are solved. We can make active contributions and create a new "shared identity" while achieving a holistic economic success.
In addition, we have found out that this way of thinking and acting also triggers some very personal aspect, which means looking forward to tomorrow and the promises of the future more and more.
2. Why should we keep talking about just the same thing?